Salve a tutti lettori, buon sabato!
Finalmente dopo più di due mesi riesco a tornare con la mia rubrica preferita: Cover Love!
Cover Love è la rubrica inventata da Glinda che consiste in una classifica formata da tre copertine fantastiche. Voi potrete commentare e modificare la mia classifica a vostro piacimento.
L'ultima classifica vi ha visto in seria difficoltà, tanto che tra Restore me e The surface breaks è stata una scelta ardua. A quanto pare il tema marino ha vinto sulla nuova bellissima cover di Tahereh Mafi. Tutti concordi invece sul terzo posto di A thousand nights.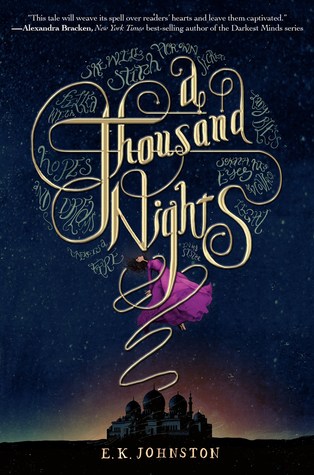 Ovviamente dopo tanto tempo era necessario un ritorno in grande stile, quindi preparatevi a copertine scoppiettanti!
Al primo posto,

Evermore

di Sara Holland, attesissimo seguito di Everless: la copertina è favolosa, sembra prendere vita dal rosso del fuoco che sembra circondare la città incantata.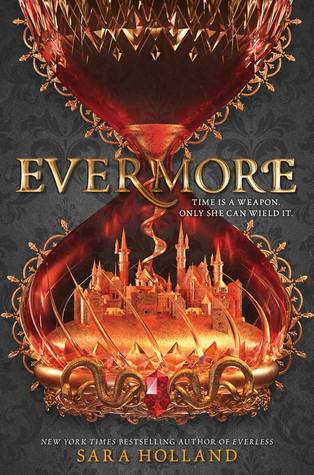 In the land of Sempera, the rich control everything - even time. Ever since the age of alchemy and sorcery, hours, days and years have been extracted from blood and bound to iron coins. The rich live for centuries; the poor bleed themselves dry.
Jules and her father are behind on their rent and low on hours. To stop him from draining himself to clear their debts, Jules takes a job at Everless, the grand estate of the cruel Gerling family.
There, Jules encounters danger and temptation in the guise of the Gerling heir, Roan, who is soon to be married. But the web of secrets at Everless stretches beyond her desire, and the truths Jules must uncover will change her life for ever ... and possibly the future of time itself.
(trama del primo per evitare spoiler)
Al secondo posto Grace and Fury, tradotto in italiano come

Iron Flowers

.
La copertina è accattivante e il romanzo lo è anche di più. Non poteva mancare in questa classifica!
In un mondo governato dagli uomini, in cui le donne non hanno alcun diritto, due sorelle non potrebbero essere più diverse l'una dall'altra. Nomi è testarda e ribelle. Serina è gentile e romantica e ha sempre desiderato diventare una delle Grazie, una delle mogli del principe. Ma il giorno in cui le due ragazze si recano a palazzo, Nomi come ancella, Serina come candidata Grazia, accade qualcosa di inaspettato che cambierà per sempre le loro vite. Perché contro ogni previsione è proprio Nomi a essere scelta dal principe come sua donna, non Serina... E mentre per Nomi inizia così una vita a palazzo, tra sfarzo e pericolosi intrighi di corte, Serina, accusata di tradimento per aver mostrato di saper leggere, viene confi nata nell'isola di Monte Rovina, una prigione di donne ribelli in cui per sopravvivere occorre combattere e uccidere. Per entrambe, la fuga è impossibile e un solo errore potrebbe signifi care la morte.
Al terzo posto, Onyx & Ivory di Mindee Arnett: un libro dalle atmosfere gotiche ma incredibilmente d'impatto!
They call her Traitor Kate. It's a title Kate Brighton inherited from her father after he tried to assassinate the high king years ago. Now Kate lives as an outcast, clinging to the fringes of society as a member of the Relay, the imperial courier service. Only those most skilled in riding and bow hunting ride for the Relay; and only the fastest survive, for when dark falls, the nightdrakes—deadly flightless dragons—come out to hunt. Fortunately, Kate has a secret edge: she is a wilder, born with magic that allows her to influence the minds of animals. But it's this magic that she needs to keep hidden, as being a wilder is forbidden, punishable by death or exile. And it's this magic that leads her to a caravan massacred by nightdrakes in broad daylight—the only survivor her childhood friend, her first love, the boy she swore to forget, the boy who broke her heart.
The high king's second son, Corwin Tormane, never asked to lead. Even as he waits for the uror—the once-in-a-generation ritual to decide which of the king's children will succeed him—he knows it's always been his brother who will assume the throne. And that's fine by him. He'd rather spend his days away from the palace, away from the sight of his father, broken with sickness from the attempt on his life. But the peacekeeping tour Corwin is on has given him too much time to reflect upon the night he saved his father's life—the night he condemned the would-be killer to death and lost the girl he loved. Which is why he takes it on himself to investigate rumors of unrest in one of the remote city-states, only for his caravan to be attacked—and for him to be saved by Kate.
With their paths once more entangled, Kate and Corwin have to put the past behind them. The threat of drakes who attack in the daylight is only the beginning of a darker menace stirring in the kingdom—one whose origins have dire implications for Kate's father's attack upon the king and will thrust them into the middle of a brewing civil war in the kingdom of Rime
E ora? Votate!