Buon giorno amici, come state?
Questa settimana, oltre Sei di Corvi, è uscito anche Il Re Malvagio di Holly Black, seguito de Il principe Crudele.
Sono molto emozionata di presentarvi la mia tappa perché questo romanzo è molto importante da un punto di vista politico ed emotivo, quindi mi sono impegnata moltissimo affinché questa playlist rispecchiasse in pieno lo spirito del libro.
Le piaceva la sua rabbia, il suo fuoco. La rabbia era sempre meglio della paura. Sempre meglio che ricordarsi di essere una mortale che viveva in mezzo ai mostri.
Per tenere al sicuro il fratello più piccolo, Jude è stata costretta a legare a sé Cardan, il re malvagio, mettendogli a disposizione, in cambio, il proprio potere, indispensabile per mantenere saldo il trono.
Ma per la ragazza la convivenza con lui non è affatto semplice, visto che alla già difficile situazione della corte, dove le alleanze sono tutto tranne che stabili, si somma l'estrema imprevedibilità di Cardan. Quest'ultimo, infatti, incapace di liberarsi della fascinazione che prova per Jude, fa di tutto per umiliarla e comprometterne la credibilità.
Inoltre, qualcuno di molto vicino alla ragazza sta per tradirla, minacciando la sua vita e quella di chiunque lei ami.
Venuta a conoscenza del pericolo imminente, Jude, sempre in lotta coi suoi sentimenti per Cardan, si lancia alla ricerca del traditore…
La prima parte di questo romanzo è strettamente politica, Jude è la vera sovrana del Regno delle Fate perché tiene in pugno Cardan. Poiché le alleanze e i tradimenti sono il pane quotidiano per chi si approccia alla lettura, ho scelto

Casinò di Tish

per introdurvi alla lettura.
Do you know this game?
Be careful about the final shame
An unbreakable secret
Do you know how to keep it?
"Kiss me again," he says, drunk and foolish. "Kiss me until I am sick of it."
Su questa citazione, sentite il mio cuore cadere in una pentola di zucchero?
L'equilibrio tra i sentimenti di Jude e Cardan diventa sempre più difficile.
Per loro ho scelto Walking the Wire degli Imagine Dragons.
Do you feel the same when I'm away from you?
Do you know the line that I'd walk for you?
We could turn around, or we could give it up
But we'll take what comes, take what comes
Oh, the storm is raging against us now
If you're afraid of falling, then don't look down
But we took the step, and we took the leap
And we'll take what comes, take what comes
Feel the wind in your hair
Feel the rush way up here
We're walking the wire, love
"I hate you," I say, the words coming out like a caress. I say it again, over and over. A litany. An enchantment. A ward against what I really feel. "I hate you. I hate you. I hate you."
"I hate you," I breathe into his mouth. "I hate you so much that sometimes I can't think of anything else."
Firework di Katy Perry non ha bisogno di chiarimenti!
You just gotta ignite the light
And let it shine
Just own the night
Like the Fourth of July
'Cause baby you're a firework
Come on show 'em what your worth
Make 'em go "Oh, oh, oh!"
As you shoot across the sky-y-y
Baby you're a firework
Come on let your colors burst
Make 'em go "Oh, oh, oh!"
You're gonna leave 'em fallin' down down down
Se siete arrivati con il cuore intero a questa parte del libro, vi si presenterà il conto.
Il primo colpo di scena, prima vera avventura, la prima battaglia inizi.
Jude e Cardan per la prima volta saranno lontani e lui sarà a disposto a tanto per riaverla con sè.
I Negramaro con Fino all'imbrunire

raccontano un momento particolare di questo allontanamento.
Tornerai anche tu tra gli altri
E mi sentirò impazzire
Tornerai e ti avrò davanti
Spero solo di non svenire
Mentre torni non voltarti
Che non voglio più sparire
Nel ricordo dei miei giorni resta fino all'imbrunire
Ormai siete quasi alla fine del libro, non posso più inserire citazioni o dettagli della trama. Dovete essere pronti a tutto, le parole della prossima canzone vi solleticheranno una certa curiosità.
I want to break free - Queen
I want to break free from your lies
You're so self satisfied I don't need you
I've got to break free
God knows, God knows I want to break free
Ecco la chiusura, il colpo di scena finale, la confusione, la follia.
E la domanda più gettonata sarà: perchè?
What about us?
What about all the times you said you had the answers?
What about us?
What about all the broken happy ever afters?
What about us?
What about all the plans that ended in disaster?
What about love? What about trust?
What about us?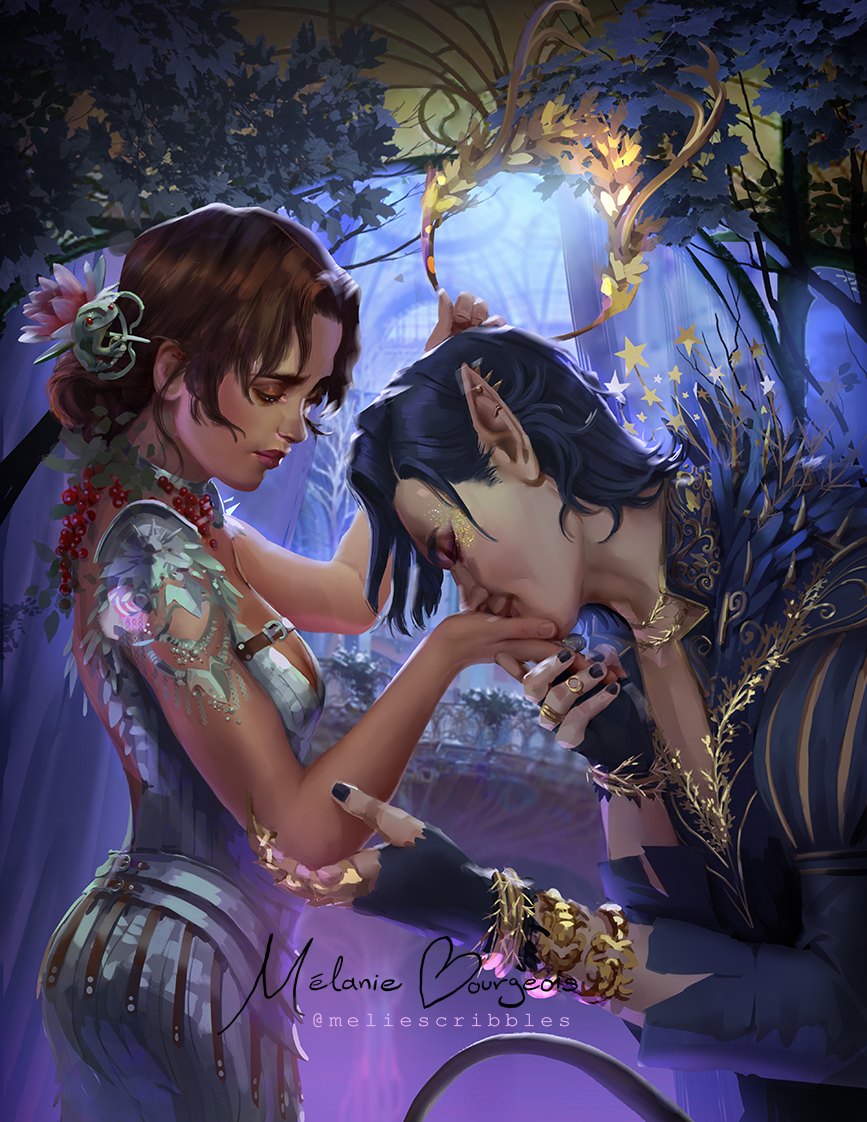 Dopo questo viaggio ne Il Re Malvagio, ancora non siete convinti?
Forza, andate a comprarlo!
Un bacino, Cris