Buongiorno lettori, oggi è il primo appuntamento dell'anno con la rubrica WWW sulle letture della settimana.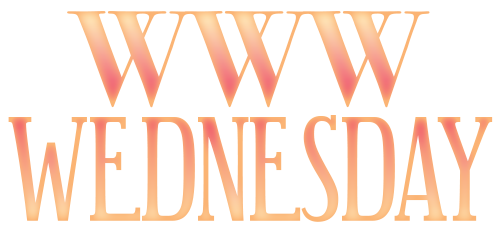 What are you currently reading? Che cosa stai leggendo?
Ho iniziato per la Guess the Book RC 'Signora della Mezzanotte' visto che tutti non fanno altro che parlare dell'ultimo volume da poco uscito di Cassandra Clare, Queen of air and darkness che sarà pubblicato a breve anche in Italia e voglio mettermi in pari.
Anne dei Tetti verdi è uan chicca che ho iniziato pochi giorni fa ed è veramente un libro speciale.
What did you recently finish reading? Cosa hai appena finito di leggere?
Questa settimana ho terminato il bellissimo seguito di Caraval che ho atteso con ansia e che non mi ha per nulla delusa e Canto di Natale, un classico magico che ha in sè tutti gli elementi tradizionali del Natale.
Ho letto anche la novella natalizia sui principi di Brygge con protagonisti l'erede al trono Edvard e la sua amata recalcitrante Candice e il manga n°8 di Sailor Moon.
What do you think you'll read next? Cosa pensi leggerai in seguito?
Tempesta di guerra mi attende da troppo ormai, non so nemmeno perché non l'ho ancora letto!
Fidanzati dell'inverno è una tappa obbligata visto che proprio oggi è uscito il secondo che sono molto curiosa di leggere!
Voi cosa avete letto? Aggiornatemi nei commenti e se vi va, lasciatemi il link al vostro blog.