Buongiorno lettori, queste sono giornate abbastanza impegnative per me perché ho poco tempo per fare tutto ciò che vorrei.
Comunque, siamo già a metà settimana e quindi facciamo il punto delle letture di questa settimana.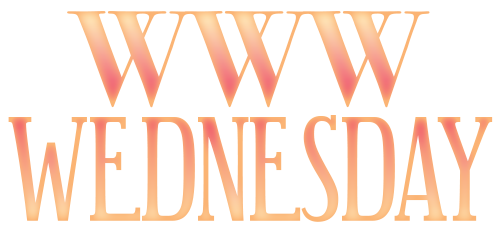 What are you currently reading? Che cosa stai leggendo?
Arenato a causa delle altre letture, sto cercando di riprendere in mano The queen of the tearling per continuare la storia.
Intanto, per il blog, si prospettano letture interessanti con 'L'amica perfetta' e 'Odisseo e la forza dell'amore'.
What did you recently finish reading? Cosa hai appena finito di leggere?
Anche se fuori dal mio solito stile di scrittura, i due romanzi della Newton Compton 'bellezza Selvaggia' e 'Quella piccola libreria in fondo alla strada' ,recensiti la settimana scorsa, mi hanno dato incredibili emozioni e mi hanno sorpreso.
Witch, uno degli acquisti del Salone, è stato divorato in meno di due giorni. Bellissimo!
What do you think you'll read next? Cosa pensi leggerai in seguito?
Il prossimo impegno (e l'ultimo) del blog è il Review Party di questo fantasy in uscita per la DeA, mi aspetto grandi cose!
Penso poi che mi dedicherò a letture di mio gusto, soprattutto dopo gli ultimi acquisti!