Non poteva mancare la rubrica sulle copertine più belle della blogosfera, Cover Love, dunque secondo post del giorno!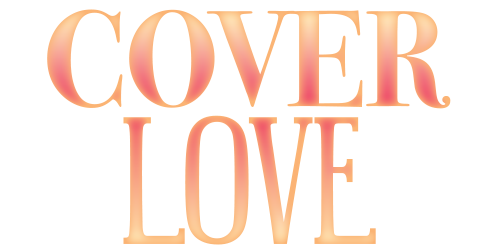 Cover Love è la rubrica inventata da Glinda che consiste in una classifica formata da tre copertine fantastiche. Voi potrete commentare e modificare la mia classifica a vostro piacimento.
La settimana scorsa la classifica è rimasta invariata per mancanza di commenti, il che mi fa dispiacere ma non importa, ci riproviamo oggi con una nuova classifica!
Al primo posto, Stain di A. G. Howard, la cui cover è stata recentemente rivelata.
Che dire? E' meravigliosa: i colori, il viso angelico, l'eleganza e la dolcezza che traspare dal suo sguardo!
Once upon a nightmare, her fairytale begins...
After Lyra—a princess incapable of speech or sound—is cast out of her kingdom of daylight by her wicked aunt, a witch saves her life, steals her memories, and raises her in an enchanted forest . . . disguised as a boy known only as Stain. Meanwhile, in Lyra's rival kingdom, the prince of thorns and night is dying, and the only way for him to break his curse is to wed the princess of daylight, for she is his true equal. As Lyra finds her way back to her identity, an impostor princess prepares to steal her betrothed prince and her crown. To win back her kingdom, save the prince, and make peace with the land of the night, Lyra must be loud enough to be heard without a voice, and strong enough to pass a series of tests—ultimately proving she's everything a traditional princess is not.
(liberamnete ispirato alla Principessa sul pisello)
Al secondo posto, il secondo volume della Waterfire saga 'Onda Malvagia'. E' una serie sulle sirene ed è inutile dirvi che desidero leggere qualcosa sulle sirene da molto tempo.
Le copertine sono sicuramente meravigliose sia per i colori sgargianti, sia per la bellezza della coda della sirena e del suo magnifico abito. Adoro!
Serafina, figlia di Isabella, Regina di Miromara, si prepara a diventare a sua volta sovrana di uno dei regni più antichi e gloriosi degli abissi. Un grande onore e insieme, a volte, un peso quasi insopportabile. La sera prima della cerimonia del ''Dokimì'', il rito crudele con cui dovrà dimostrare di essere degna del trono, Serafina è tormentata da un incubo che preannuncia il ritorno di uno spaventoso demone.
(trama del primo libro per evitare spoiler)
Al terzo posto, una cover che conservo da molto tempo aspettando il momento giusto è quella di Undercover princess. Mi ha colpito dal primo momento che l'ho vista.
La figura con il diadema che apre a un bellissimo castello. I colori poi sono intrecciati benissimo.
When fairy tale obsessed Lottie Pumpkin starts at the infamous Rosewood Hall, she is not expecting to share a room with the Crown Princess of Maradova, Ellie Wolf. Due to a series of lies and coincidences, 14-year-old Lottie finds herself pretending to be the princess so that Ellie can live a more normal teenage life.
Lottie is thrust into the real world of royalty - a world filled with secrets, intrigue and betrayal. She must do everything she can to help Ellie keep her secret, but with school, the looming Maradovian ball and the mysterious new boy Jamie, she'll soon discover that reality doesn't always have the happily ever after you'd expect...
Votate! Votate! Fatemi sapere qual è la vostra cover preferita!