Buongiorno a tutti lettori e bentrovati su Chronicles, finalmente il weekend. Non saprei come dirvi quanto sono felice! Voi cosa farete di bello? Casa con copertina e libro o uscita mondana? Intanto, qui sul blog, un nuovo appuntamento con Cover Love!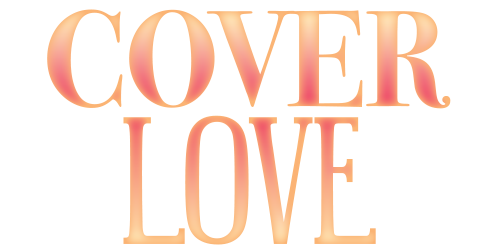 Cover Love è la rubrica inventata da Glinda che consiste in una classifica formata da tre copertine fantastiche. Voi potrete commentare e modificare la mia classifica a vostro piacimento.
La classifica della volta scorsa (che, ahimè, è decisamente di mesi fa) è rimasta invariata con Roseblood al primo posto, poi The Vanishing Throne e infine al terzo posto A court of mist and fury.
Durante i mesi di assenza da questa rubrica, ho raccolto diverse cover che mi avevano colpito, anche perché sono tante quanti sono i libri in uscita.
Dunque, al primo posto di questo appuntamento

The Midnight Dance.
La cover è semplicemente fantastica, di una leggiadria e di un'eleganza senza pari. Appena l'ho vista me ne sono innamorata! Io poi adoro la danza classica e la posizione della ballerina mi incanta. Al posto del tulle, poi, c'è questo magnifico orologio. Davvero, sono senza parole.
Seventeen-year-old Penny is a lead dancer at the Grande Teatro, a finishing school where she and eleven other young women are training to become the finest ballerinas in Italy. Tucked deep into the woods, the school is overseen by the mysterious and handsome young Master who keeps the girls ensconced in the estate – and in the only life Penny has never known.
But when flashes of memories, memories of a life very different from the one she thinks she's been leading, start to appear, Penny begins to question the Grand Teatro and the motivations of the Master. With a kind and attractive kitchen boy, Cricket, at her side, Penny vows to escape the confines of her school and the strict rules that dictate every step she takes. But at every turn, the Master finds a way to stop her, and Penny must find a way to escape the school and uncover the secrets of her past before it's too late.
Al secondo posto, un altro libro inglese

A million Junes

.
Ciò che mi ha colpito di più in questa copertina è il contrasto tra il blu e il giallo della ragazza e del titolo, è molto semplice ma sa attrarre l'occhio.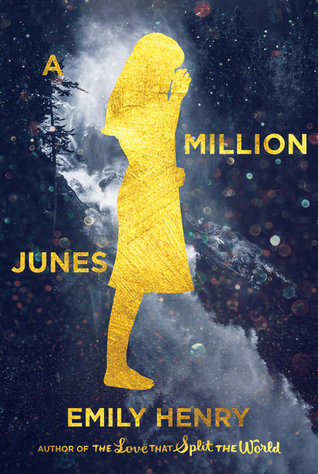 For as long as Jack "June" O'Donnell has been alive, her parents have had only one rule: stay away from the Angert family. But when June collides—quite literally—with Saul Angert, sparks fly, and everything June has known is thrown into chaos.
Who exactly is this gruff, sarcastic, but seemingly harmless boy who has returned to their hometown of Five Fingers, Michigan, after three mysterious years away? And why has June—an O'Donnell to her core—never questioned her late father's deep hatred of the Angert family? After all, the O'Donnells and the Angerts may have mythic legacies, but for all the tall tales they weave, both founding families are tight-lipped about what caused the century-old rift between them.
As Saul and June's connection grows deeper, they find that the magic, ghosts, and coywolves of Five Fingers seem to be conspiring to reveal the truth about the harrowing curse that has plagued their bloodlines for generations. Now June must question everything she knows about her family and the father she adored, and she must decide whether it's finally time for her—and all the O'Donnells before her—to let go
Infine, al terzo posto

They both die at the end.
Questa cover è malinconica, a tratti romantica: Nel buio della notte, rischiarati solo dalla luna, due amici passeggiano lungo lo skyline della città. I colori, le ombre, tutto combacia perfettamente. E' armonioso, rilassante.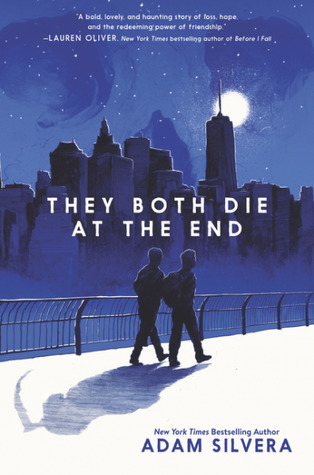 On September 5, a little after midnight, Death-Cast calls Mateo Torrez and Rufus Emeterio to give them some bad news: They're going to die today. Mateo and Rufus are total strangers, but, for different reasons, they're both looking to make a new friend on their End Day. The good news: There's an app for that. It's called the Last Friend, and through it, Rufus and Mateo are about to meet up for one last great adventure and to live a lifetime in a single day.
Spero che queste cover vi siano piaciute e come sempre, aspetto i vostri commenti! Bacioni, Cris